Partnering with The Board Institute is your pathway to thought leadership in Corporate Governance
A partnership with The Board Institute provides your company the opportunity to offer your clients the gold standard of evaluation tools—providing them with the benefits that come from our superior methodology and benchmarking—better communication, clearer decision-making, improved corporate results and reduced risk.
The Board Institute provides independent, comprehensive, on-line, customizable, enterprise risk management solutions to help boards become more effective. Rather than focus on external metrics and compliance mandates, TBI benchmarks the inner workings of a board to focus on areas they can control now. TBI's board evaluation tools are director-driven, web-based surveys and analyses. The tools are designed to validate good boards, highlight strengths, reveal barriers to effective governance, and, in collaboration with leading board members and governance experts, provide information about response ranges and private commentary as well as pertinent rules, regulations and best practices for the approximately 70 issues addressed in each Index.
If you would like to help in our mission to improve board performance, please call us at 480-998-1081 or email us to learn more. index@theboardinstitute.com

CyberVista is a cybersecurity training and workforce development company whose mission is to create a cyber-ready workforce through personalized training programs that provide organizations with the people, knowledge and skills required to defend their most critical assets. With parent Graham Holdings Company and sister company Kaplan, Inc.'s innovative education technologies and personalized approach to learning, CyberVista offers a new vision for board, executive, and workforce cybersecurity education. For more information, visit www.cybervista.net.

The Society of Corporate Secretaries and Governance Professionals, Inc.
Founded in 1946, the Society of Governance Professionals is a professional association of over 3,300 governance professionals who serve 1,800 public, private and not for profit companies of most every size and industry. Members are responsible for supporting their board of directors and executive management in matters such as board practices, compliance, regulation and legal matters, shareholder relations and subsidiary management.
The Society seeks to be a positive force for responsible corporate governance, providing news, research and "best practice" advice and providing professional development and education through seminars and conferences.
The Board Institute is pleased to offer Society members a 20% discount on TBI evaluation tools.
To take advantage of the special discounts offered to Society members for annual subscriptions, please go to: www.governanceprofessionals.org or, contact sshultz@theboardinstitute.com or call 480-998-1081.
Protiviti (www.protiviti.com) is a global consulting firm that delivers deep expertise, objective insights, a tailored approach and unparalleled collaboration to help leaders confidently face the future. Through its network of more than 70 offices in over 20 countries, Protiviti and its independently owned Member Firms provide clients with consulting solutions in finance, technology, operations, data analytics, governance, risk and internal audit.
Protiviti has served more than 60 percent of Fortune 1000® and 35 percent of Fortune Global 500® companies. The firm also works with smaller, growing companies, including those looking to go public, as well as with government agencies. Protiviti is a wholly owned subsidiary of Robert Half (NYSE: RHI). Founded in 1948, Robert Half is a member of the S&P 500 index.
WorldatWork is a global human resources association focused on compensation, benefits, work-life and integrated total rewards to attract, motivate and retain a talented workforce. Founded in 1955, WorldatWork provides a network of more than 30,000 members and professionals in 75 countries with training, certification, research, conferences and community. It has offices in Scottsdale, Arizona, and Washington, D.C.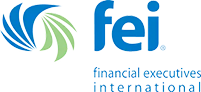 Part of Financial Executive International, FERF identifies, develops and provides leading-edge information through objective research for FEI members and the FERF-supporter community. Financial Executives International is the leading advocate for the views of corporate financial management. Its 15,000 members hold policy-making positions as chief financial officers, treasurers and controllers. FEI enhances member professional development through peer networking, career management services, conferences, teleconferences and publications. Members participate in the activities of 84 chapters, 73 in the U.S. and 11 in Canada. Visit http://www.financialexecutives.org/ for more information.
Since its founding in 1979, the Center for Effective Organizations (CEO) has conducted cutting-edge research on a broad range of organizational effectiveness issues. The leading university-based action-research center, CEO, has conducted research that influences how organizations are managed while also making important contributions to academic research and theory from its inception. The Center for Effective Organization's pioneering research in the areas of organizational design and effectiveness has earned it an international reputation for research that bridges the gap between academic theory and management practice. CEO Website.
fi360 promotes a culture of fiduciary responsibility and improves the decision-making processes of investment fiduciaries and other financial service providers.  Their solutions include educational training programs, the AIF and AIFA professional designations, analytical and reporting technology and ongoing support for all types of fiduciaries and financial service providers, including advisors, wealth managers, plan sponsors, trustees, brokers, accountants, lawyers and more.  To learn more about fi360, please, visit their website at fi360.co.
CEFEX is an independent global assessment and certification organization. It works closely with investment fiduciaries and industry experts to provide comprehensive assessment programs to improve risk management for institutional and retail investors. CEFEX certification helps determine the trustworthiness of investment fiduciaries.  As a certifying organization, CEFEX provides an independent recognition of a firm's conformity to a defined Standard of Practice. It implies that a firm can demonstrate adherence to the industry's best practices and is positioned to earn the public's trust. This registration serves investors who require assurance that their investments are being managed according to commonly accepted best practices. To learn more, please, visit their website at CEFEX.org
Cambridge Senior Executives have over 26+ years' experience in asset management and in advising clients on fiduciary responsibility and establishing a prudent investment process.  Having obtained designation as an Accredited Investment Fiduciary Analyst™ from Fi 360, founding member, Roger Levy is equipped to perform both Fiduciary Checkups as well as formal assessments that can lead to CEFEX registration. To learn more, please, visit their website at cambridgefiduciaryservices.com.
Steinberg Governance Advisors, Inc. 21 Bridge Square, Westport, CT 06880 Phone: 203-222-9330
Founder and CEO of Steinberg Governance Advisors, Inc., Rick Steinberg is an internationally recognized expert on governance, risk management and compliance.  He advises boards of directors of major multinational, large and middle market companies on board responsibilities and governance best practices, and senior managements on governance, risk management, control and compliance.  Previously he was a senior partner of PricewaterhouseCoopers and the leader of its corporate governance advisory practice.  He also was a founder of PwC's risk management and control consulting practice and served as its global leader.  And he was a founder and leader of PwC's U.S. Strategic Risk Services practice developing and implementing clients' risk management processes.
As an expert in internal control and risk management, Steinberg led development of the Committee of Sponsoring Organizations of the Treadway Commission (COSO) two landmark reports, Internal Control—Integrated Framework, and Enterprise Risk Management – Integrated Framework, recognized as standards for effective internal control and risk management.
Steinberg has authored numerous other highly acclaimed reports, including Corporate Governance and the Board—What Works Best, its companion, Audit Committee Effectiveness—What Works Best, and his latest work Governance, Risk Management and Compliance:  It Can't Happen to Us – Avoiding Corporate Disaster While Driving Success.  He is quoted in the financial press – including Business Week, Fortune,The Wall Street Journal, Dow Jones MarketWatch, CNN Money, Institutional Investor, Investor's Business Daily, and the Financial Times – is a monthly columnist for Compliance Week and is an active and sought-after speaker by major companies and business and professional organizations.  He has been featured on CNBC TV's Morning Call and Bloomberg TV's On the Markets and The Bloomberg Report,and has guest lectured at such leading business schools as Auburn, Columbia, Delaware, Duke, MIT, NYU and UCLA.
Steinberg is a member of the Open Compliance and Ethics Group Executive Advisory Panel, co-founder of the Directors' College presented by PricewaterhouseCoopers and the University of Delaware Center for Corporate Governance, served as a member of the Conference Board's Global Corporate Governance Research Center Advisory Board and as co-chair of Corporate Board Member's Academic Council, and is an Honorary Fellow of the Institute of Risk Management.
Mr. Steinberg is a graduate of the University of Pennsylvania's Wharton School, and holds an MBA from New York University's Graduate School of Business.
Board Resource Services is a board advisory consulting firm that supports boards and individual directors in the shared mission to strengthen governance and oversight. Board, committee and peer evaluation are completed in partnership with The Board Institute and are can be customized. A strategic planning and stakeholder relations mapping process is offered for boards and senior management teams. In-boardroom education is offered on a number of topics as well as personality assessment-relationship building processes. Our solutions-oriented consulting done by seasoned directors provides exponential impact that shifts effectiveness into a pervasive loop of improvement.
Visit: http://www.linkedin.com/in/tracyehouston for more information.

Visindi is one of the key players in the Nordic countries within the field of executive search, leadership and organizational development and is our partner in the creation and distribution of The Norwegian Board Index™ (The Norsk Board Index™).
Visindi is an ancient Norwegian word, which stands for consciousness, wisdom and knowledge.
Visindi AS was established on 1 October 2004 and has grown steadily since. In the summer of 2009 Visindi merged with the Trondheim-based company Bonaventura, and at the same time established offices in Stavanger and Bergen. The company has almost 40 employees who have significant experience in senior management, consulting and leadership positions in the private and public sectors.  Visindi is 100% owned by the Partners working in the company.
The company provides a wide number of professional services across a range of industries.  Visindi delivers tailored services in the fields of recruitment and selection of senior managers, executives directors, board members and other key roles. Further, Visindi runs team and leadership development courses, and provides advisory services, coaching and career counselling for both the public and private sectors.
Website: http://visindi.no


We at The Board Institute are pleased to partner with Sheer Velocity, a boutique, retained executive search firm with offices in Denver, Phoenix, San Francisco and St. Louis.  Sheer Velocity creates exceptional partnerships by pairing state-of-the-art searches with innovative client services like Executive Integration, giving you the benefits of higher employee retention and greater ROI.  To learn more about Sheer Velocity, see http://www.sheervelocity.com/how-we-work.