"I extend my thanks and gratitude to The Board Institute and its Risk Oversight Meter, you were very valuable to us. We are a regional bank with a Director's Risk Committee for which I am Chairperson. Our committee is in continuous pursuit of means by which we can improve the enterprise risk management capabilities of our management team, and the effectiveness of our committee's oversight of ERM. We engaged The Board Institute to utilize the Board Risk Oversight Meter in an effort to identify improvement opportunities. While the Meter indicated that our committee functions in the top quartile of best practice, we found the Risk Oversight Meter to be of great value. Our Risk Meter assessment was conducted in a timeframe to coincide with the development of the Bank's strategic plan. We also establish an annual ERM strategic plan. The Risk Oversight Meter helped us identify an additional 20 action items to include in our 2019 ERM strategic plan. That is a great payoff for our committee, not to mention the help it provided in getting the outside directors to focus and work together on the common goal of making our ERM practices even better in the years to come. Thanks to The Board Institute and it's Protiviti Risk Oversight Meter, much appreciated."
Howard Gould, Director 
"We work with boards to assist them with self-assessing their oversight activities, and we think the TBI suite of tools is a great enabler of that assessment process, which is best practices for boards.  We have been talking with TBI over the years about opportunities for collaboration.  In the TBI Protiviti Board Risk Oversight Meter, we finally found a sweet spot of mutual interest that is highly relevant to board effectiveness.  We hope to see the TBI Protiviti Board Risk Oversight Meter used extensively in the market place by directors to continuously refresh the conversation, so their board can make periodic improvements to strengthen its risk oversight process."
– Jim DeLoach, Managing Director,

"I believe TBI Protiviti Board Risk Oversight Meter(and it's measurement) is critical."
– Paul L. Walker, Ph.D., CPA
"Our audit committee enjoyed the process; a valuable tool. Our independent auditors will use this to evaluate the committee going forward."
– The Board of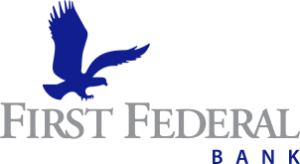 "Very efficient and picturesque…very nice product."
-Mary Ann Jorgenson
,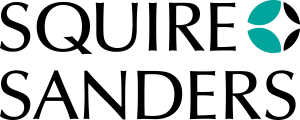 "Great engine – I'm impressed. A lovely looking tool that delivers valuable data. For a number of years our Governance Committee has performed individual director evaluations. In looking for a third party facilitator of these evaluations we found the Board Institute to be a valuable resource. They provided independence and confidentiality which were an important part of the process. Additionally, we found the Board Index to be an easily used tool that allowed us to do an effective evaluation which in turn has led to better board awareness of best governance practices."
–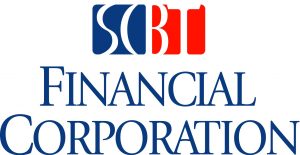 "I really think that there's an enormous market for your services within private companies that are just emerging from 'patriarchal' governance, usually as the third generation prepares to take over control. 'Outside the family' strategic thinking and best practices governance will become increasingly important for such companies."
-Michael Almond
"I believe in the product immensely. There is no question that boards need a third party, legitimate, independent benchmark…"
-Terry Ashwill, former CFO, True North (NYSE), Ryder
"Comprehensive and easy-to-use; results were very informative. A great way to collect and organize the thoughts of the directors."
– Dave Francis, General Counsel and Secretary of

"You have…absolutely the right approach."
– Jerre Stead, CEO & Chairman of the Board of Directors,
"Impressive tool!"
-Nick Unkovik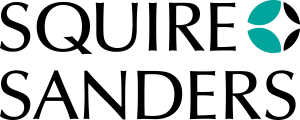 "A splendid guide to creating the kind of strategic and knowledgeable board necessary for success in today's highly competitive world."
~Lattie F. Coor, President, Arizona State University
"Boards of directors can spell the difference between success and failure. I recommend The Board Book not only to directors and officers, but also to investors, analysts, employees, and other constituencies who want to look beyond the numbers in evaluation a company."
~Peter P. Peterson, Chairman, Blackstone Group, L.P.
"A veritable compendium of solid advice based on the experience of dozens of directors of boards, both statutory and advisory, of public and private companies, large and small."
~Dr. Thomas R Horton, Chairman, National Association of Corporate Directors
"This is a tremendously important subject. Board Members can bring an enthusiasm, intellect, and a discipline without which, in many cases, you are not going to survive."
~William E. Brock, Director & Chairman, IDS, Inc.
Former U.S. Secretary of Labor and U.S. Trade Representative
"Susan Shultz has done an incredible job of putting into one book all that anyone needs to know about corporate governance, and she's done so with understanding, and objectivity. Peppered with real stories of real companies, directors, and corporate leaders, this is a detailed blueprint for creating a strategic and responsible board."
~Ann D. McLaughlin, Chairman, The Aspen Institute
Director, American Airlines, GM, Nordstrom, and other corporations

"Few people-even company employees know what corporate boards do, or are supposed to do! This book provides a splendid, real-2orld view of how corporate boards operate, with loads of real-world examples."
~Clayton Yeutter, Director, Catepillar, Texas Instruments,
and other corporations, Former U.S. Secretary of Agriculture