"I believe in the product immensely. There is no question that boards need a third party, legitimate, independent benchmark…"
Terry Ashwill, former CFO, True North (NYSE), Ryder
Applying new thinking to the board evaluation process
The Board Institute provides directors with independent, world-class evaluation tools to assess, enhance, educate and benchmark the effectiveness of your boards, committees and directors.
Created in collaboration with market experts in evaluation, survey research and board governance, our scientific, accredited and comprehensive solutions will provide you with a clearer understanding of how your board is performing, will enhance and streamline your entire evaluation process, and ultimately lead to improved corporate governance and better financial results.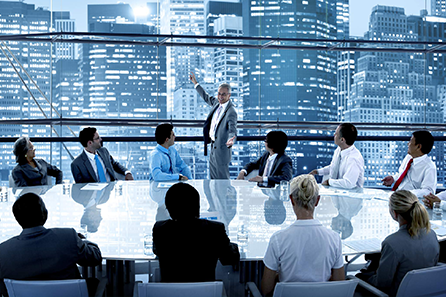 "The Audit Committee Index report identified an area of disparity and created and enabled discussion by the board members in an area that would have otherwise not been raised. We intend to do this again next year.."
Vern LaForti, CFO, Overland Storage (NASDAQ/Technology)
Or call us at (480) 998-1081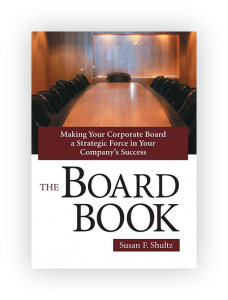 The Board Book
Boards of directors can spell the difference between success and failure. Great boards mean great companies. In The Board Book, author and Board Institute founder, Susan Shultz combines over 30 years of experience and expertise in corporate governance to help you learn how to avoid the 10 most common mistakes and create a strategic force in your company's success.